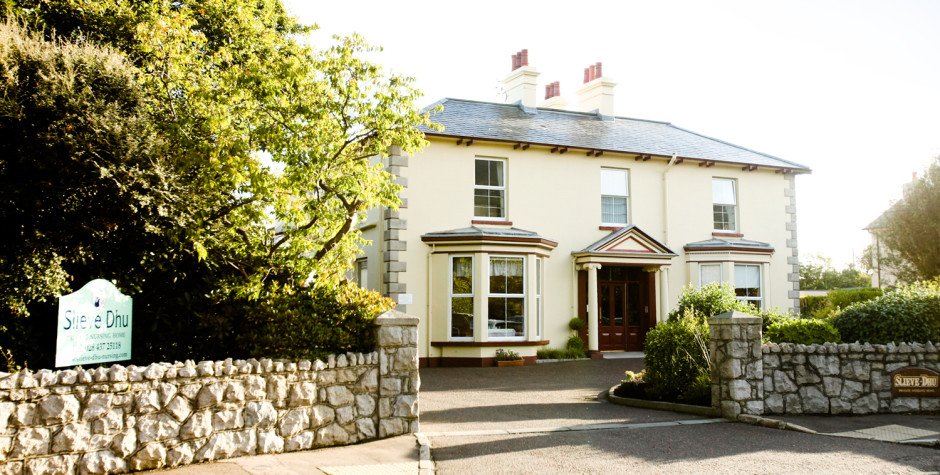 Slieve Dhu is home to 47 residents. The building itself was built in the 19th Century as a gentleman's residence. Through continuous development it has maintained its unique character and feels like 'home'. It is decorated and furnished to the highest standards offering residents a luxurious and spacious living environment to enjoy.
The beautiful main building was originally extended to include purpose built bedroom accommodation. There was a further addition in recent years of the spacious Commedagh Suite annex, providing high quality care for all the residents, a high proportion of which enjoy en-suite facilities. There is also the added comfort of three separate day rooms where the residents enjoy their time relaxing and catching up with family and friends.
Please take a journey through our website to see the quality of care and services that are on offer. We hope you enjoy!